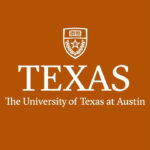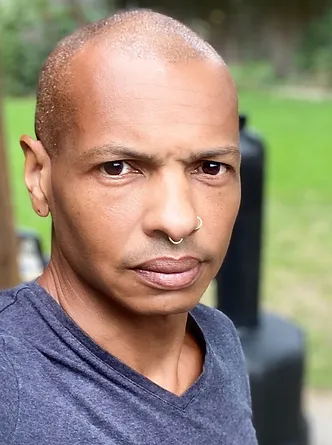 Moriba Jah is an Associate Professor of Aerospace Engineering and Engineering Mechanics at The University of Texas at Austin where he holds the Mrs. Pearlie Dashiell Henderson Centennial Fellowship in Engineering. Jah is the director for Computational Astronautical Sciences and Technologies (CAST), a group within the Oden Institute for Computational Engineering and Sciences, and the Lead for the Space Security and Safety Program at the Robert Strauss Center for International Security and Law. Moriba came to UT Austin by way of the Air Force Research Laboratory and NASA's Jet Propulsion Laboratory prior to that, where he was a Spacecraft Navigator on a handful of Mars missions. Moriba is a Fellow of multiple organizations: TED, American Institute of Aeronautics and Astronautics (AIAA), American Astronautical Society (AAS), International Association for the Advancement of Space Safety (IAASS), Royal Astronomical Society (RAS), and the Air Force Research Laboratory (AFRL). He has served on the US delegation to the United Nations Committee On Peaceful Uses of Outer Space (UN-COPUOS), is an elected Academician of the International Academy of Astronautics (IAA), and has testified to congress on his work as related to Space Situational Awareness and Space Traffic Management. He's an Associate Editor of the Elsevier Advances in Space Research journal, and serves on multiple committees: IAA Space Debris, AIAA Astrodynamics, IAF Astrodynamics, and IAF Space Security. You can find Moriba's podcast series and more information here: bit.ly/moribasvoxpopuli   bit.ly/jahniverse
Check more about Eyes On The Sky?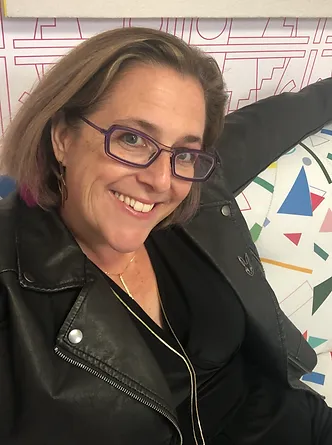 Erin Reilly is the inaugural Director of Innovation and Entrepreneurship for Moody College. Erin is an entrepreneur, educator and strategist with 20 years of experience inventing new approaches, products, services and experiences about storytelling, engagement and learning through emergent technology. Erin is Board President of NAMLE (National Association for Media Literacy Education), and serves on the Executive Committee of the Academy of Television Arts & Sciences Interactive Media Peer Group, as well as advisory boards, such as Disney Junior and PBS Emmy-award winning Sci Girls. As an educator, Erin currently is Professor of Practice and Director of Innovation & Entrepreneurship for Moody College of Communication at University of Texas at Austin. In her roles, she designs and teaches courses on the future of media and entertainment, builds university-wide initiatives and fosters relationships with other academic institutions and industry partners. She has authored both academic and industry publications including Headspace VR on Medium, Fan Favorites in Strategy + Business, T is for Transmedia: Learning through Transmedia Play, and co-author of the book, Reading in a Participatory Culture.As an entrepreneur, Erin founded ReillyWorks to creatively build connected experiences for families to get active and play together.  Erin was a founding member of the University of Southern California's Annenberg Innovation Lab holding the positions of Managing Creative Director and Research Fellow. Before that, she was Research Director for Project New Media Literacies at MIT and also has conducted classes as a Visiting Lecturer at MIT's Comparative Media Studies and Harvard University's Project Zero Summer Institute.  She is a graduate of Emerson College and has her Master of Fine Arts degree from Maine Media Workshops + College.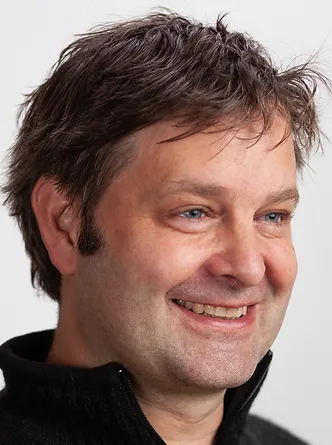 Sven Ortel has been designing projections and imagery for immersive storytelling events in theatre, opera, dance, musical, and beyond for 20 years. Recent works include the new musical Life After at The Old Globe in San Diego, the Broadway-bound productions Ever After, Maybe Happy Ending and Thoughts Of A Colored Man. He was working on the new Brittney Spears musical when the pandemic hit and has been commissioned for a new installation at New York's Artechhouse opening Fall 2020.In 2012 he was nominated for a TONY award for his work on Disney's Newsies and in 2014 for a drama league award for his designs on Julie Taymor's Midsummer. Sven has been leading the MFA program in Integrated Media (IM) at the University of Texas at Austin since 2013. Since then it has become one of the nation's top programs for visual storytellers with a focus on digital media. In 2019 he co-directed an immersive escape room experience at UT that was inspired by scientific research in marine and atmospheric science related to climate change. Eyes On The Sky builds on this experience and knowledge. Sven is an avid gardener and landscaper, loves nature, running, hiking, mountain biking, and bread baking.More info at https://www.svenortel.com/.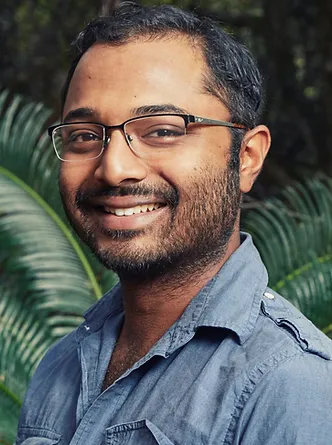 Deepak Chetty is a Director, Cinematographer, VFX specialist and XR explorer based out of Austin, Texas. He received his BFA in Film Production from Pratt Institute in Brooklyn, NY, and his MFA in Film Production from UT Austin. His film Hard Reset was named  "Best 3D Live Action Short" (it was shot natively in stereoscopic 3D) by the Advanced Imaging Society, honored the same year among other winners such as The Martian by Ridley Scott and Star Wars: The Force Awakens by J.J Abrams. Hard Reset also won him the Best Director award from the Catalyst Content Festival (formerly ITVFest) which counts HBO and The National Academy of Television as main sponsors. Hard Reset has been distributed by Gunpowder and Sky where it is featured on their curated Sci-Fi network DUST where cross-platform it has gathered over half a million views. In the world of XR (Virtual Reality/Augmented Reality/Mixed Reality), he is a partner and Head of Post Production at Digital Quilt, a full-service XR company based out of Los Angeles whose clients include Uber, Stanford Medical, Wendy's, Electronic Arts, NBC/Universal, Reebok, Vice, and The Washington Post among others. He has spoken internationally about Virtual Production, Real-Time Rendering, and XR including workshop and panel appearances at SXSW, Austin Film Festival, the Austin Film Society, the Online News Association, The Monterey Institute of Technology and during the Goldsmith Lectures held by UT's School of Architecture. At UT, his XR work has led to large collaborative projects with the Department of Radio-Television and Film, the School of Journalism, the College of Fine Arts, and the Texas Advanced Computing Center.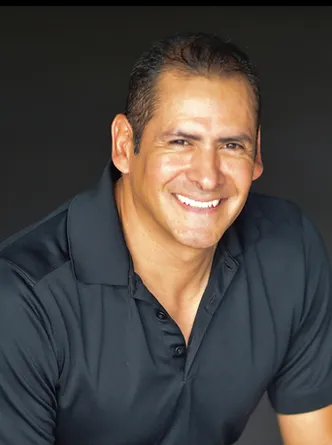 Patricio Delgado was born and raised in the City of Albuquerque, New Mexico. Patricio is the National Director of Sales for SafetySock® and obtained an AA degree from the New Mexico Military Institute and a BBA degree from the Anderson Schools of Management at the University of New Mexico.  While working in a variety of different industries and gaining experience in sales and management positions, Patricio also has become a SAG actor, screenwriter and co-owner of a small production company in New Mexico.  Working on numerous projects in front of the camera as well as behind Patricio brings a particular outlook to the project.
Kyle Schonefeld is a senior at the University of Texas at Austin pursuing a bachelor's degree in advertising with a concentration in emerging media, technology, and storytelling in Texas Immersive and minoring in business from Texas McCombs. He is a highly motivated professional skilled at research, media outreach, and developing interactive consumer experiences. Over the years, Kyle has proved to be a flexible and versatile team player adaptable to fast-paced work environments. Kyle is currently serving as the events coordinator for Texas Immersive. Kyle interned with Beck Media his Fall 2020 semester as a consumer technology intern while working with national clients such as Team Whistle and Facebook. In Kyle's free time, he enjoys going on spontaneous adventures, cooking, and maintaining a healthy lifestyle. Kyle is a global finalist for NASA's Space Apps Challenge 2020 for his work on InterstellART. Kyle is a producer at Recourse. Recourse is leading the world into the next generation of education. As a dreamer, Kyle's mission is to step out of his comfort zone, make discoveries, and above all, change the world for the better.  https://www.kyleschonefeld.com/
Recourse – Leading the next generation of education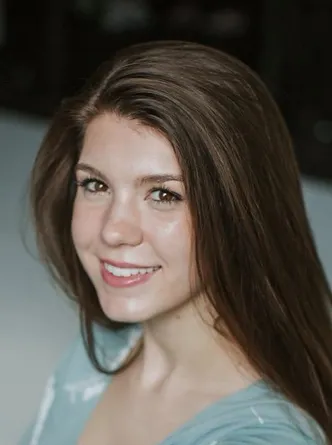 Rachel Rullo is a graduate from the University of Texas at Austin with a bachelor of science in advertising with a concentration in media & analytics and a minor in business from Texas McCombs. Rachel's goal is to create innovative and genuine work that produces value and connection to surpass expected outcomes. Rachel's core values are curiosity, wonder, growth, and empathy. In her time at UT, Rachel's awards include winning the national campaign strategy by GSD&M for Pizza Hut, the winning Data & Insights marketing simulation strategy, and TXM&A's best smile award. Rachel was selected to serve in Washington D.C. as a data insights intern for National Geographic in the Summer of 2020. Rachel is a global finalist for NASA's Space Apps Challenge 2020 for her work on InterstellART. Rachel is excited to start her career as a Digital Activation Associate at OMD representing the Bacardi account out of their New York office.  In her free time, Rachel enjoys singing/music creation, reading, and exploring nature trails. Rachel is thankful to learn from her mentors at UT.
https://www.rachelrullo.com/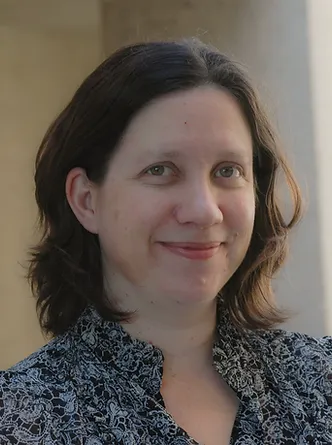 Lucy Atkinson (PhD, University of Wisconsin – Madison) is an associate professor in the Stan Richards School of Advertising & PR in the Moody College of Communication at the University of Texas at Austin. Her research looks at communication in the context of sustainability and the environment. She focuses on the ways message components (like visual elements, argument frames, source factors) in environmental communication campaigns influence environmental attitudes, beliefs and behaviors. She has received research funding from the Department of Energy, the Portuguese Foundation for Science and Technology, the Waterhouse Family Institute for the Study of Communication and Society, and the Arthur W. Page Center at Penn State. Atkinson's work has appeared in top-ranked flagship journals, like the Journal of Advertising, International Journal of Communication, Environmental Communication and Science Communication. Outside of academia, her work has been covered in international and national news media, including the Guardian (UK) newspaper, and National Public Radio's Weekend Edition and On Point with Tom Ashbrook. Atkinson is a senior faculty research affiliate with the UT Center for Media Engagement in the Moody College of Communication and a faculty affiliate with the Environmental Science Institute, the Center for Health Communication, the Center for Women's & Gender Studies and the RGK Center for Philanthropy and Community Service. She teaches classes on advertising history, environmental communication, integrated communication campaigns and consumer psychology. In 2016 she was named a recipient of the UT System Regent's Outstanding Teaching Award and in 2017 was named a Provost Teaching Fellow. Before pursuing her doctorate, Atkinson worked for several years as a newspaper reporter in New York. Atkinson completed her M.A. at New York University and her B.A. at McGill University.